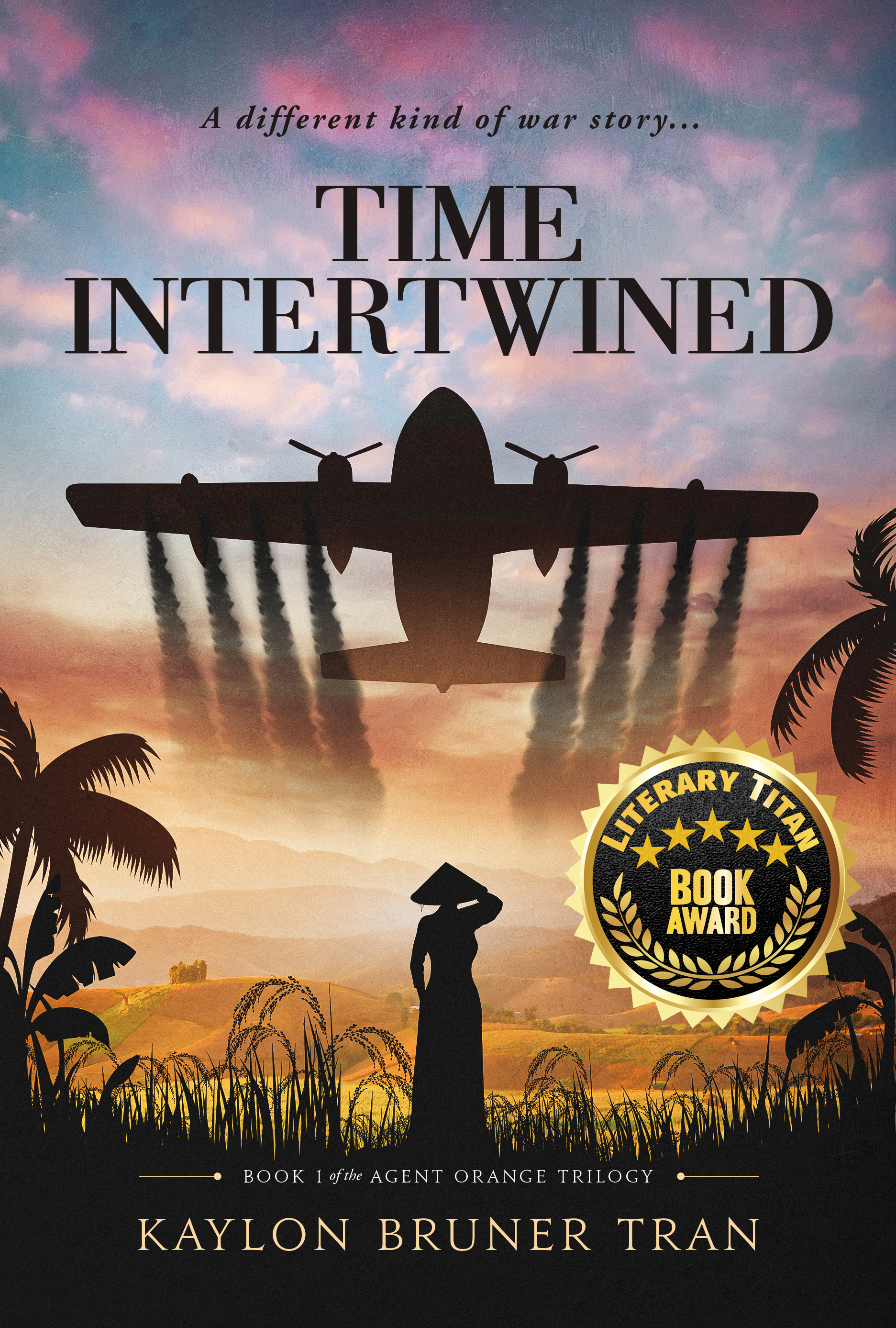 Description:
Time Intertwined weaves neglected aspects of the Vietnam War into solving a modern-day genealogical mystery.
War doesn't end just because the fighting stops.
Anh was only ten when American Green Berets first set foot in Vietnam. Within two years, she would be orphaned and sickened by the deadly herbicide known as Agent Orange. After nearly two decades of war, Anh and her newborn daughter were desperate to escape. But in the chaos and confusion of the fall of Saigon, mother and child were separated. Would she ever see her baby again?
Anh's daughter Mikayla grew up in the U.S. with no memory of her mother. When a DNA test unexpectedly reveals that she was adopted, Mikayla is left angry and confused—and she is determined to discover her true identity.
As Anh struggles to rebuild her life, Mikayla uncovers long-kept secrets that threaten to rip her family apart. Can either woman find happiness again?
Just as Anh and Mikayla begin to adjust to the changes forced upon them, the toxic legacy of Agent Orange begins to be revealed. The war may be over, but another battle rages on. Is it possible to defeat an invisible enemy capable of harming generations yet to come?
Awards:

Winner of the Literary Titan Gold Award for Historical Fiction (April 2023)
Literary Reviews:
"Touching, beautiful, and heart-wrenching, Time Intertwined, Book 1 of the Agent Orange Trilogy is a must-read."

"A heart-wrenching but deeply satisfying read that takes us into the characters' world to see and feel the human cost of a terrible war."