Darkness and Light Intertwined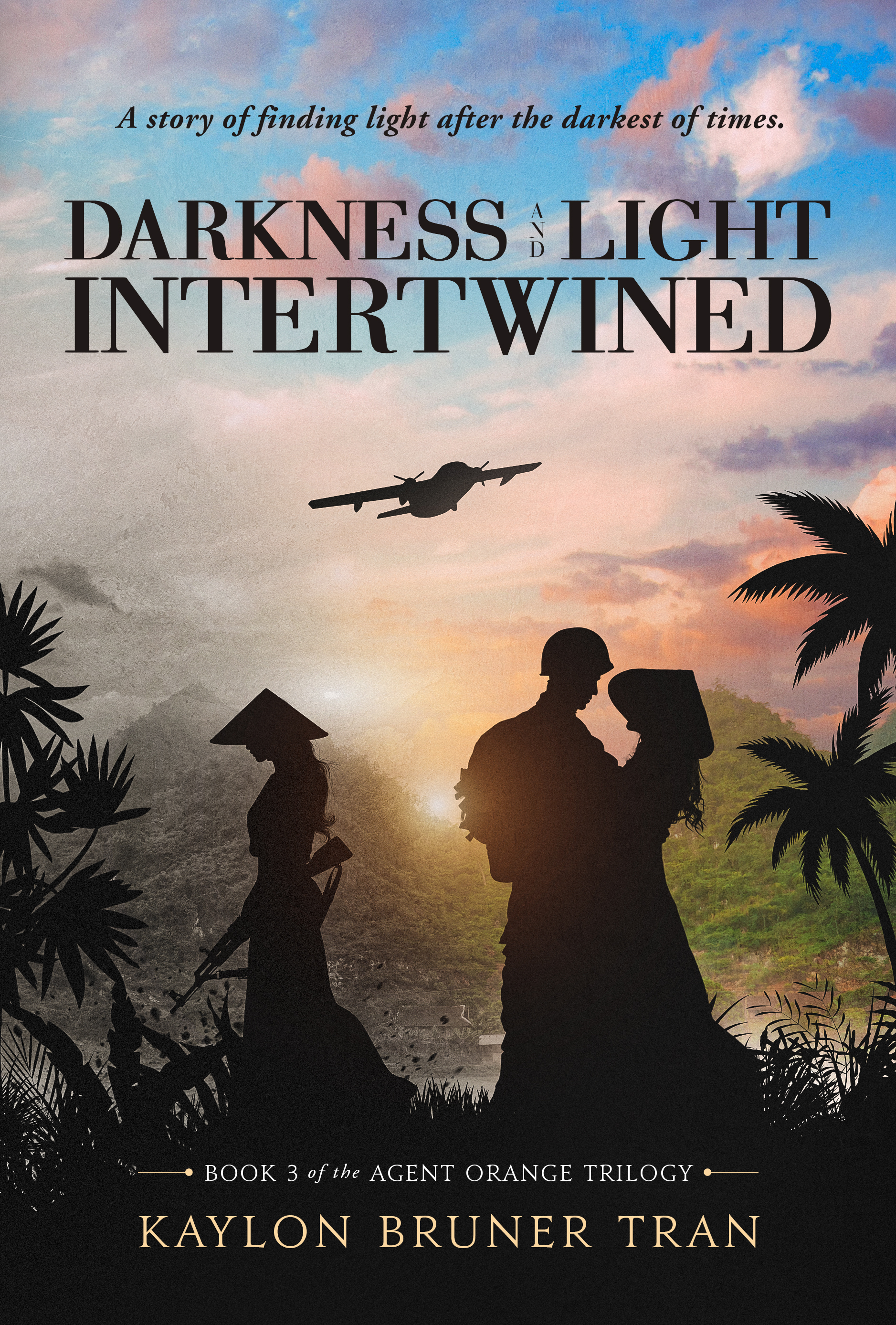 Description:
Linh was abandoned as an infant and grew up an orphan on the streets of Vietnam. Darkness and Light Intertwined is the story of not just secrets and survival but of finding light after the darkest of times.
How far would you go to survive?
In 1954 Vietnam 16-year-old Chi Anh Ong found herself pregnant by a foreign soldier. Forced to give up her baby, abandoned by her lover, and betrayed by her father, Chi joined the Viet Cong and channeled a lifetime of resentment and anger into killing American soldiers. Decades later and now living in America, the secrets of her past threaten to destroy her future.
Chi's daughter, Linh, had no memory of her mother. As a child, she lived on the streets of war-torn Vietnam. As a teenager, she chose prostitution over starvation. After meeting an American soldier and falling in love, Linh dreams of a better life. But will he reject her once he knows her darkest secret?
Spanning generations and continents, Darkness and Light Intertwined tells the gut-wrenching saga of soldiers and civilians brought together and torn apart by war or circumstance and the struggles and successes they encounter as they each pursue their own American dream.